From hosting the entire extended family with a Cub-crafted turkey dinner to packing up and traveling to grandma's house, there's no wrong way to do Thanksgiving. And whether you're dining with a small army or just a cozy few, we've got everything you need to swap and scale accordingly so you can have your feast, your way.

Thanksgiving Main Course
No matter if you're planning a classic Turkey dinner to pass around the table or if you're looking to switch things up, we've got a main course recipe to suit your style. These center-of-the-plate options follow tried and true traditions, but each features a new-to-you spin.
Turkey Buying, Thawing & Roasting Tips
Whether it's your first time hosting or you're an old pro, use this handy guide for choosing, thawing, and cooking any size turkey for any size gathering.
Cub has many brands of whole turkeys and turkey breasts to choose from this Thanksgiving. So whether you are cooking for a crowd or just a few, we've got options to suit your needs. From Butterball to Jennie-O and Honeysuckle to Essential Everday, find your perfect bird in-store or online.
What size turkey do I need?
Plan for 1¼ pounds of per person when buying a
whole turkey. If that seems like a lot, it's
because it contains bones and such.
Size-up if you like leftovers.

5 lb turkey serves 4
8-10 lb turkey serves 6-8
13-15 lb turkey serves 10-12
16-24 lb turkey serves 16-24
25-30 lb turkey serves 20-24

How long does a frozen turkey take to thaw?
To thaw a turkey safely, we're talking days, not
hours. So clear a space in the back of your
refrigerator and plan for:


1 day of thawing per 4 lbs of turkey
2 days for an 8 lb turkey
3 days for a 12 lb turkey
4 days for a 16 lb turkey
5+ days for a 20+ lb turkey

What's the roasting time for a turkey?
Exact times depend on whether your turkey is stuffed or unstuffed and on your oven's true temp. In a 325° oven expect to roast yours for:


2 - 2¾ hours for a 6-7 lb turkey
2½ - 3½ hours for a 7-10 lb turkey
3 - 4½ hours for a 10-18 lb turkey
3½ - 5 hours for a 18-22 lb turkey
4 - 5½ hours for a 22-24 lb turkey
4½ - 6¼ hours for a 24-30 lb turkey
Order A Complete Thanksgiving Dinner from Cub
This year, simplify your Thanksgiving feast by letting the Cub Deli make your turkey dinner so you can focus on making memories.
Order one of our heat-and-serve feasts, complete with turkey and 7 classic (and delicious) sides! Reserve your meal at least 48 hours in advance. Available for pickup starting November 11, 2023, while supplies last.

Thanksgiving Sides
We can talk turkey all day long, but we know that sides are the superstars of Thanksgiving. Start from scratch or skip a few steps with seasonal sides from our deli. We've cooked up some clever shortcut options to save time while still delivering big flavor.
Halfway Homemade Mashed Potatoes
Meet your new favorite way to dress up your mashed-ups! These three recipes will take your taters over the top, without taking much effort.
No Thanksgiving spread is complete without a pillowy mountain of mashed potatoes, but with so many dishes competing for space on the stovetop, why not save time with pre-made potatoes from the Cub deli? Keep your cooking credentials with these easy upgrades without starting from scratch.

Thanksgiving Dessert
Save room, because the only way to top off a feast is with something sweet!
Next Level Pies with Next to No Work
With oven space at a premium, and the mental math required to time all the pieces of the meal, it only makes sense to take a few shortcuts when it comes to Thanksgiving dessert. One trick is to start with a fresh pie from Cub (pumpkin, apple, cherry…you choose!). Then it's just a matter of topping things off, which you can do ahead of time or before serving. Here's a few ideas to get you started.

Fast and Fancy Starters
Grazing has never looked so glamorous or been so simple! Whip up these quick bites to fuel the cooking frenzy, keep guests out of the kitchen, or to enjoy as small snacks throughout the day.

Thanksgiving Drinks & Hosting Tips
Raise a glass this Thanksgiving to family, friends, and great food! We've assembled a collection of hosting tips and cocktail recipes so you can put your best hosting foot forward.
Holiday Simmer Pots
There's nothing like the sights, sounds and smells of the holidays. They signal the return of holly jolly and stay with us long after the season's end—especially the smells. A scent's ability to conjure up a memory and transport to a time and place is pure magic.
Enter simmer pots, a fun and festive addition to your holiday traditions. More art than science, they're easily made with ingredients you likely have on hand: whole spices and extracts, herbs, fruit and even sprigs from evergreen trees. Add water, set to simmer, and let the yummy smells fill your home and memories.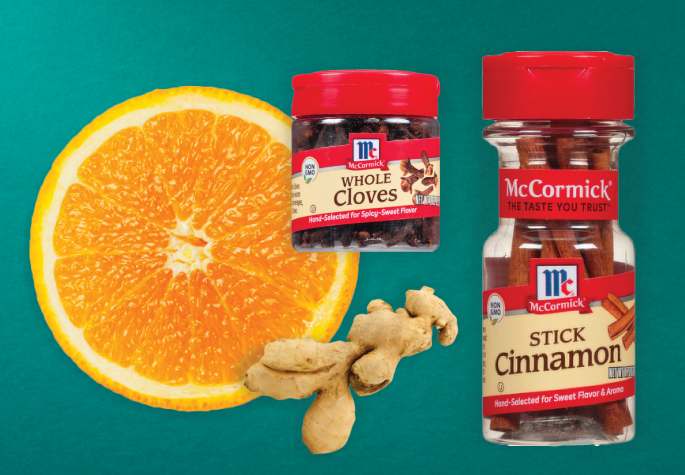 Cinnamon Citrus Spice
1 orange, sliced
3 cinnamon sticks
1 tablespoon whole cloves
1 knob ginger, sliced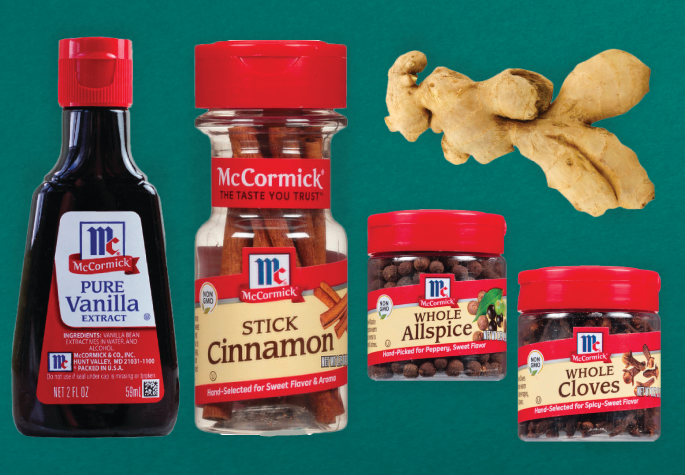 Gingerbread Cookie
1 teaspoon whole cloves
1 teaspoon whole allspice
3 cinnamon sticks
5 ginger slices
1 teaspoon vanilla extract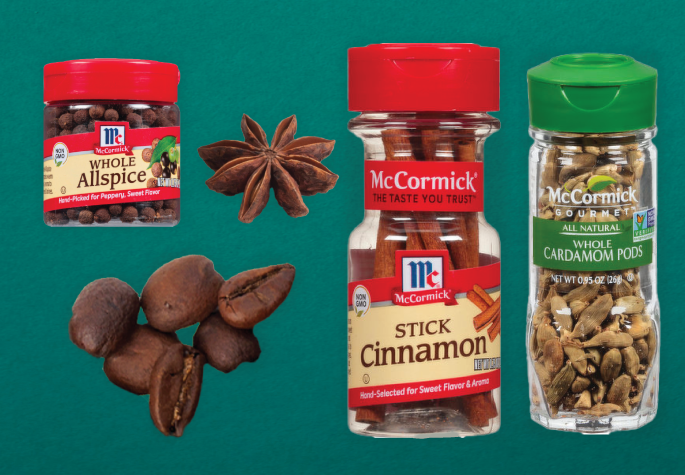 Coffee Shop
1/4 cup whole roasted coffee beans
3 cinnamon sticks
1 tablespoon cardamom pods
4 stars anise
1 teaspoon allspice berries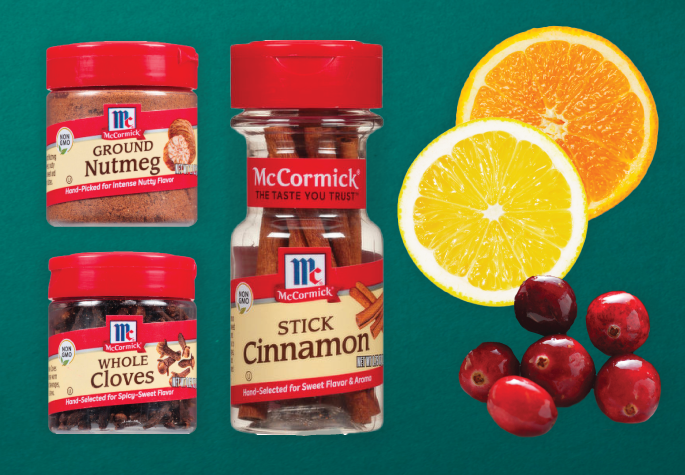 Cranberry Citrus
1 orange, sliced
1 lemon, sliced
1 cup cranberries
3 cinnamon sticks
1 teaspoon whole cloves
1⁄2 teaspoon nutmeg