Eating more home-cooked meals with your family is possible! Try Cub's Doable Dinners. You get restaurant quality dinner components with the ease of eating out, but for so much less. Each Doable Dinner serves 4 for under $25 and has easy and quick prep with 5 ingredients or less. Thirty minutes or less, from trunk to table. Order any meal bundle at Cub.com/meals during your lunch break. Then pull into a Cub pickup spot on your way home and we'll bring your meal bundle (and whatever else you need) to your car so you can be on your way! Or have it delivered to your home!
No recipe required to prepare
Meatloaf, Mashed Potatoes and Broccoli
. Simply prepare the each ingrediend according to the package directions and serve hot.

-
To make
Game Day Turkey Chili
, brown the ground turkey in a large skillet over medium heat. Once the turkey is cooked through, add the spice mix, beans and tomoatoes to the skillet and simmer over low heat for 15-20 minutes. Top with shredded cheese and serve with Cub's famous cornbread. Yum!

-
To make
Pecan Chicken Sliders
, cut Cub's Pecan Crusted Boneless Chicken Breasts in half and cook in a large skillet over medium heat with 1 tbsp of olive oil. When cooked through, assemble sliders by placing each piece of chicken on a bun and then topping with a tbsp of coleslaw and 1 tsp of barbecue sauce. Add pickles if desired and serve with chips.

-
To prepare the
Rotisserie Chicken, Caesar Salad and Garlic Bread
, prepare the salad and bread according to package directions. Slice the chicken and serve. No recipe required!

-
No recipe required to prepare the
Impossible Meatball & Spinach Rigatoni
. Simply prepare the meatballs, pasta and sauce according to the package directions. Then mix the fresh spinach into the pot after you've combined all the other hot ingredients. The spinach will wilt slightly. Serve the bread at room temp or warm it slightly if you prefer.

-
To make
Chicken Stir Fry
, cut the chicken thighs into 1-2 inch strips. Add 1 tbsp of olive oil to a large skillet and heat over medium heat, adding the chicken and cooking for 3-5 minutes. Remove the cooked chicken and set aside. Prepare the stir fry vegetables according to package directions. Add the cooked chicken back into the skillet with the vegetables and stir to combine. Prepare the brown rice and egg rolls according to the directions on the package. Serve and enjoy!

-

Three Twists on Taco Night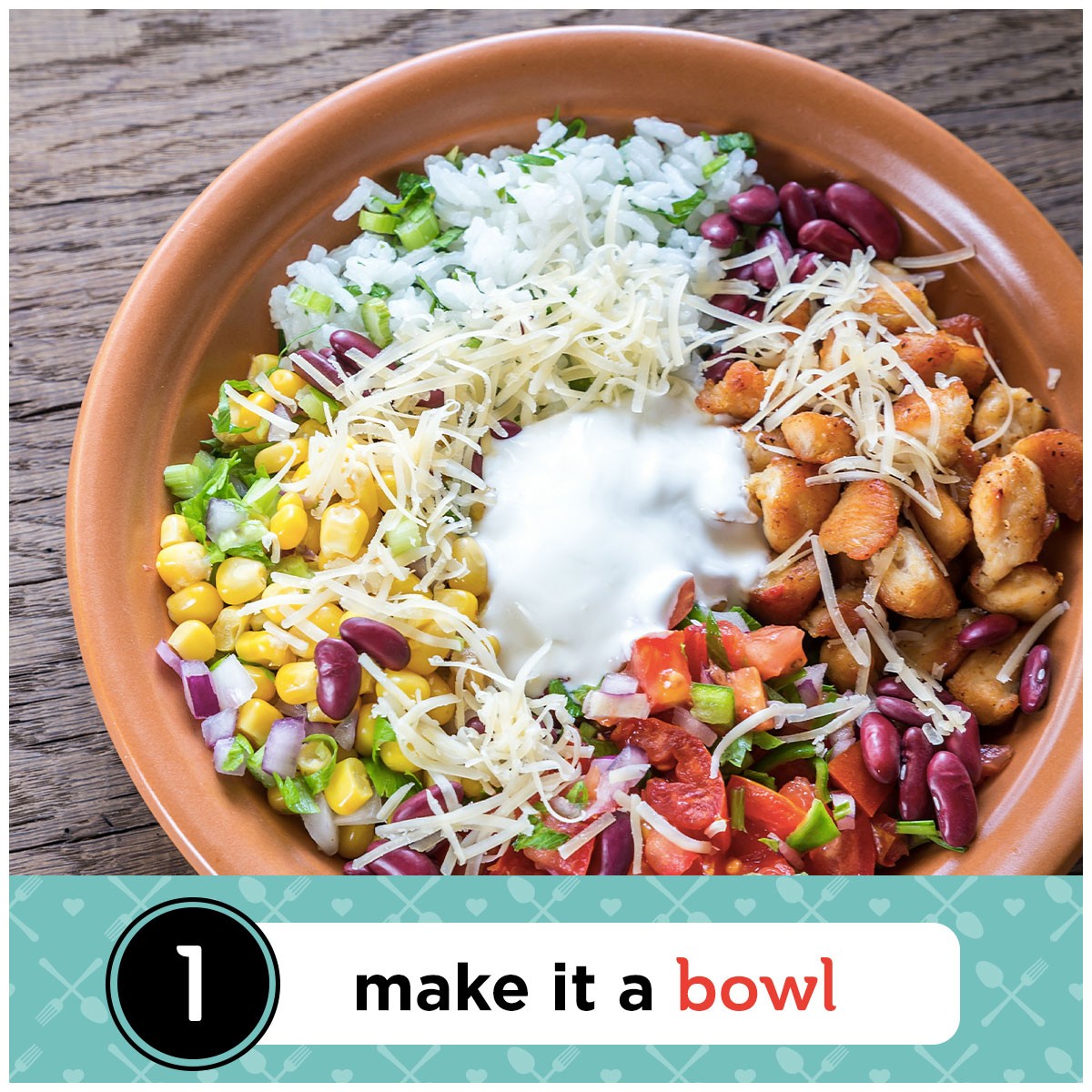 Tacos are just as tasty as they are messy—make cleanup easier by assembling everything in a bowl! Start with chips or broken taco shells, then add meat (try spicy chorizo sausage for an added kick), shredded cheese, beans, salsa and whatever else your tastebuds desire.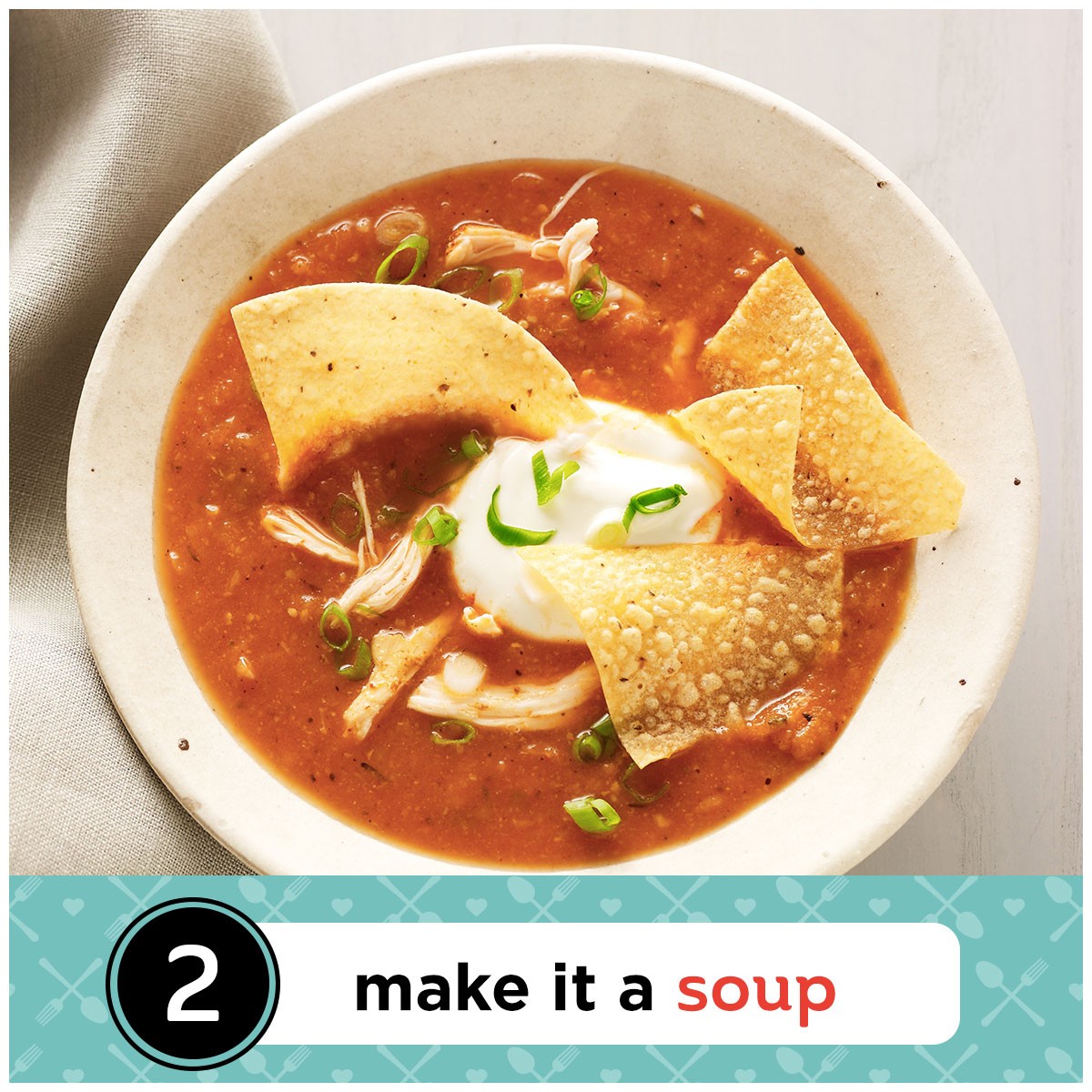 With the weather cooling down, it's the perfect time to warm up with a bowl of cozy soup. Your family will love this traditional tortilla soup, or if you're serving a meat-free crowd, try an easy taco soup with a substitution of faux meat in place of the ground beef. See recipe.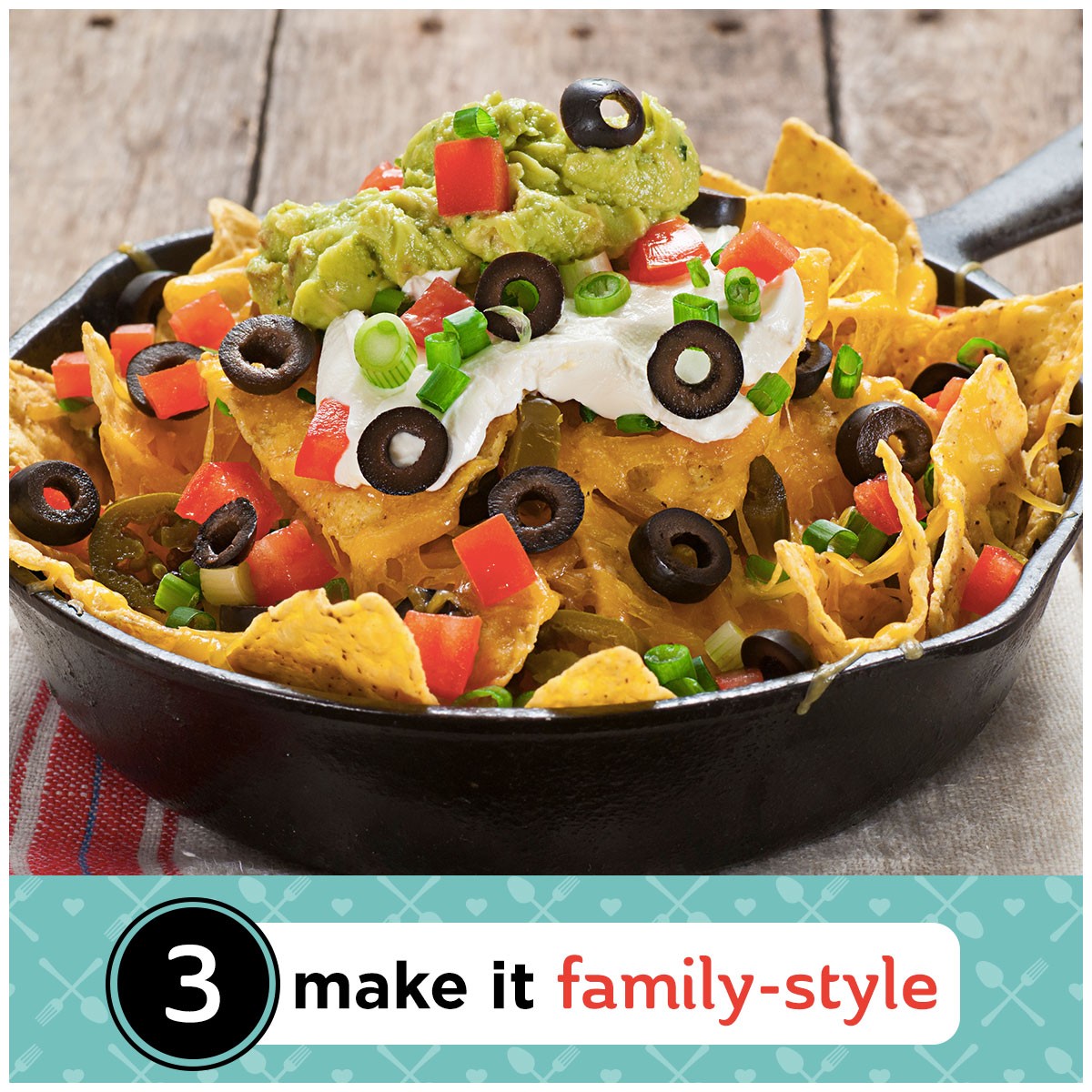 This Taco Tuesday, why not gather the family around a big platter of nachos? In a large pan (pro tip: line with aluminum foil for easy cleanup), add tortilla chips and all the appropriate fixin's, then warm up in the oven until your cheese is good and melty.
Beef Chuck Roast, Three Ways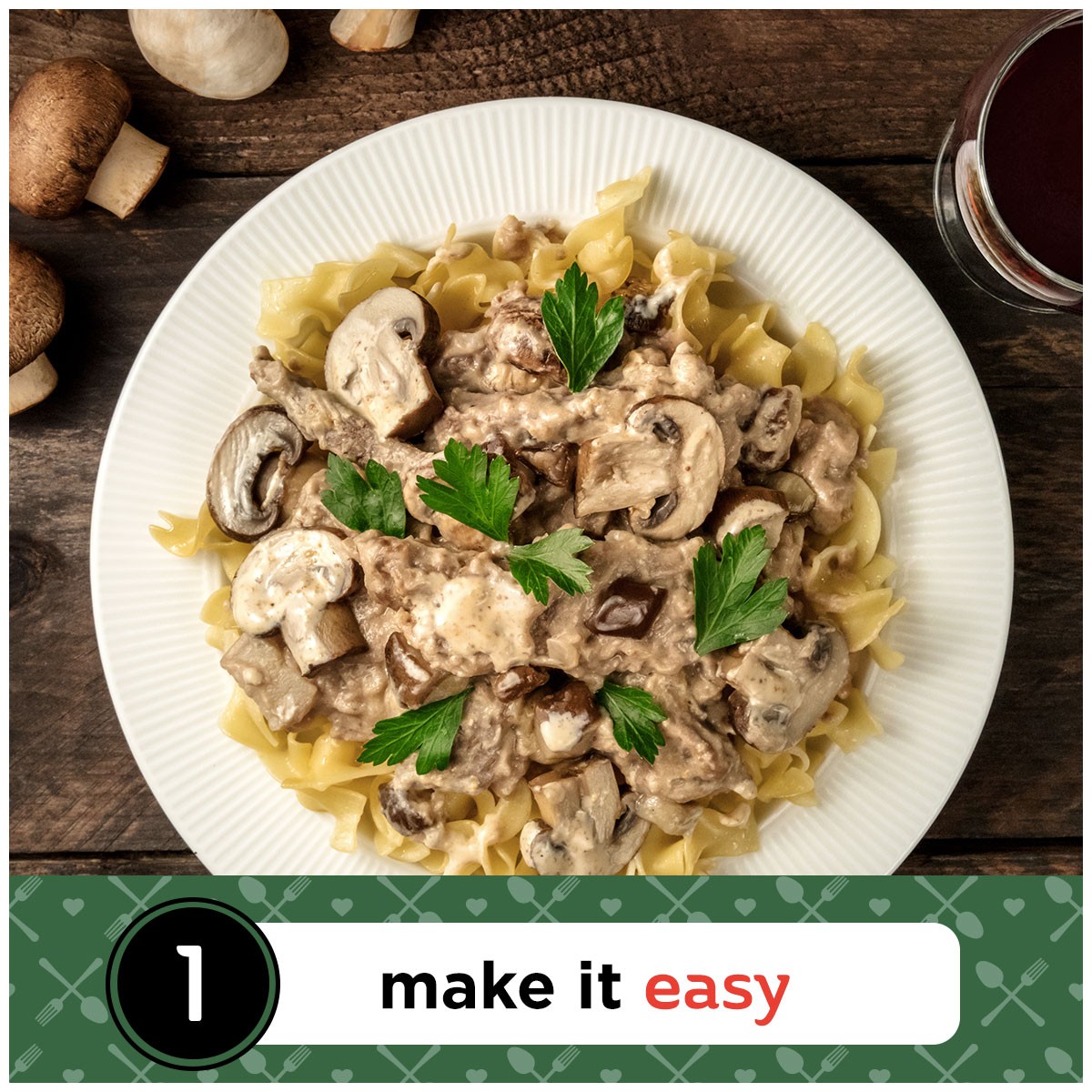 Served over a bed of egg noodles, beef stroganoff is a hands-off dinner that your family will want to get their hands on! Cook your chuck roast low and slow in a slow-cooker while you're at work so it's nice and tender by dinnertime.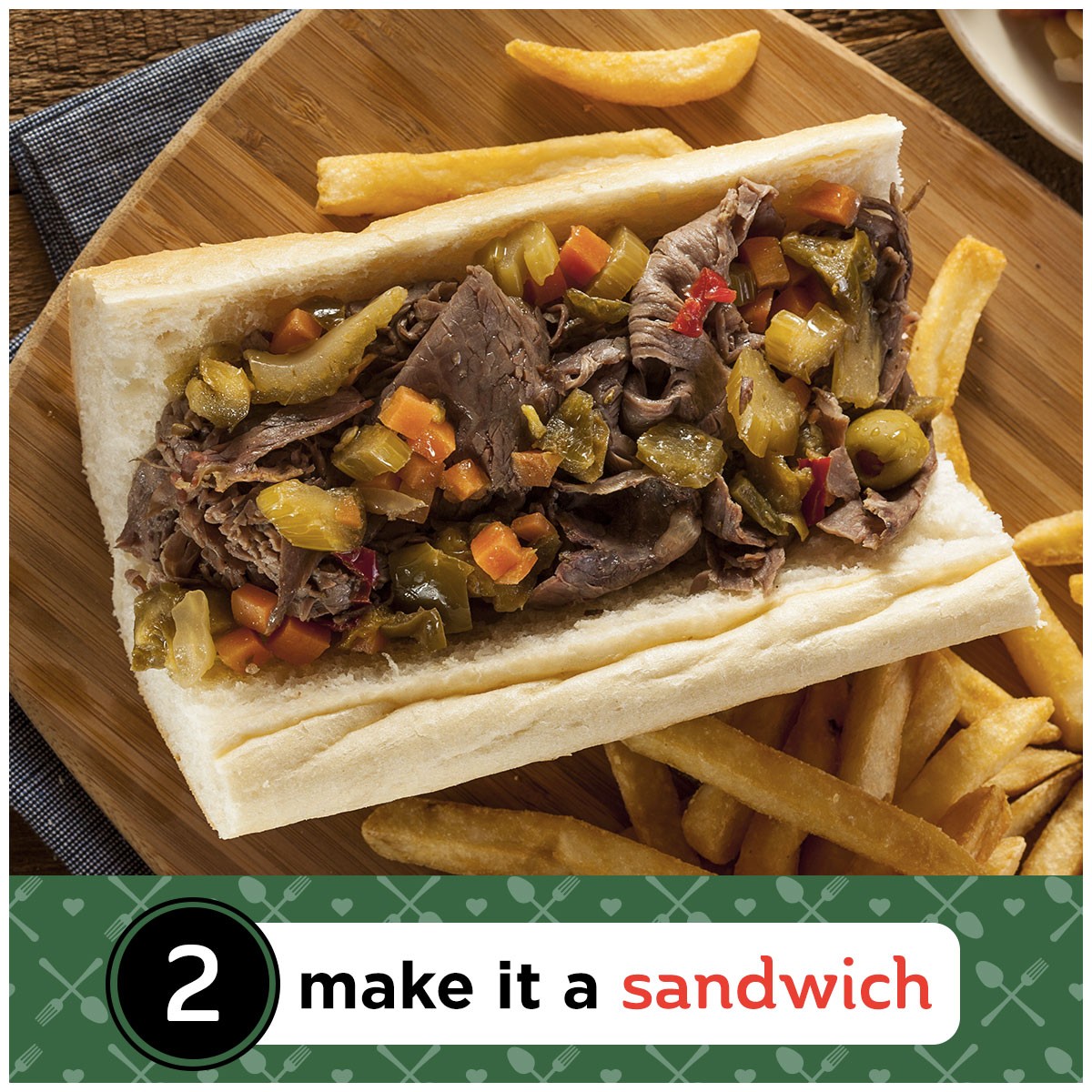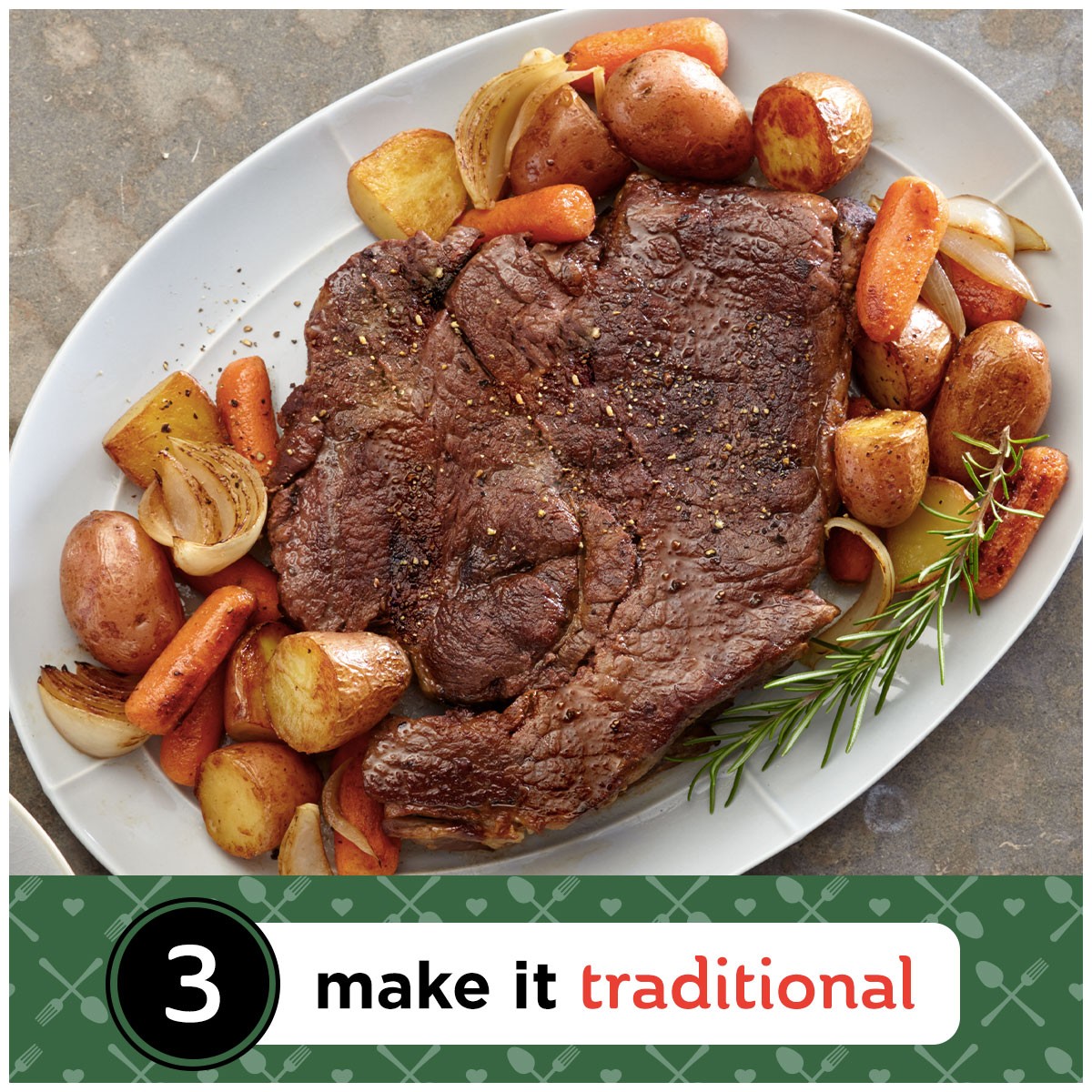 Dinners together don't have to be fussy or complicated—what matters most is that time is enjoyed together as a family. Our chuck roast hits the spot when slow-cooked along side earthy potatoes and hearty carrots.
Three Takes on Italian Night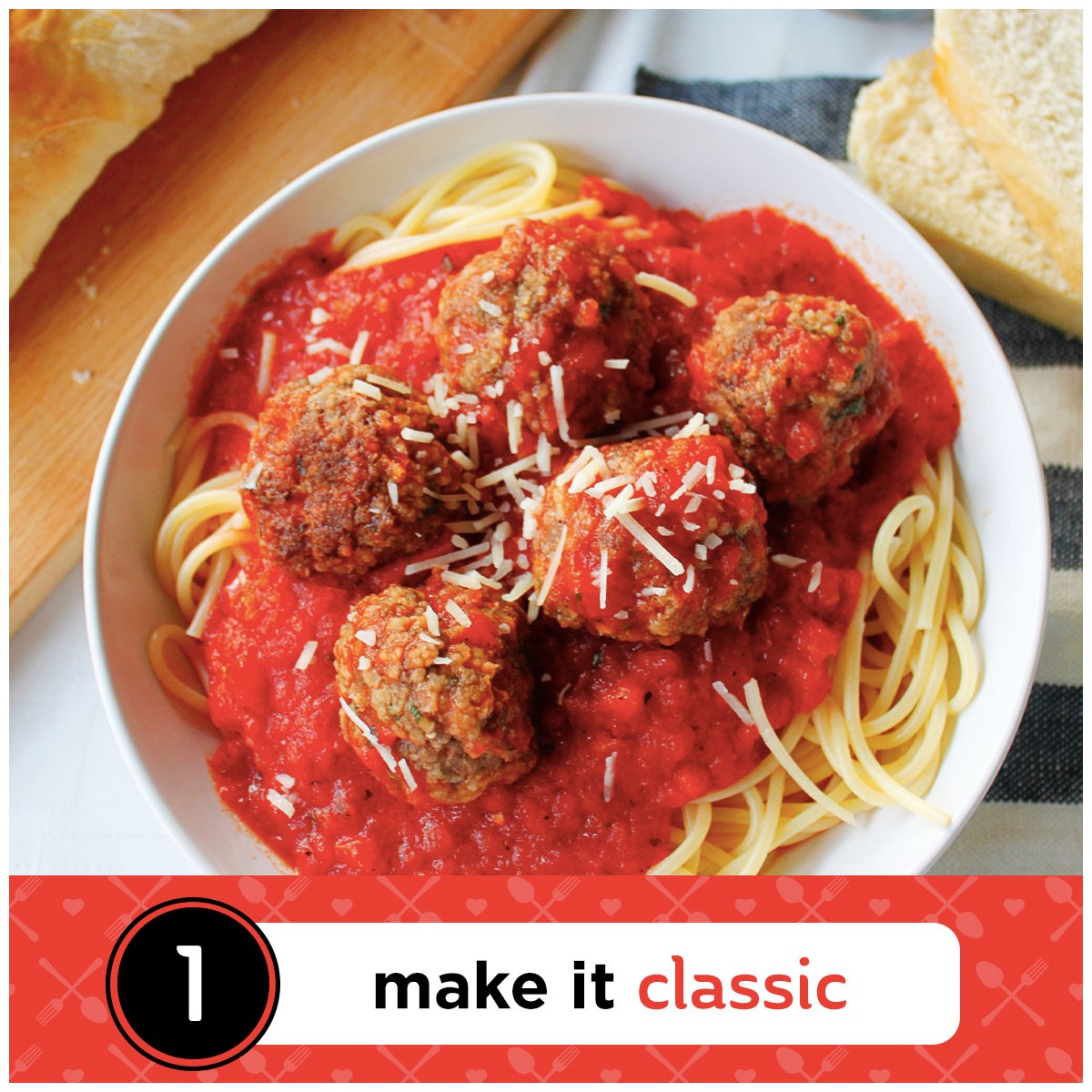 No other dinner is quite as much fun for kids to eat as classic spaghetti and meatballs. Stop by your local Cub to pick up everything you need from pasta sauce to Italian parmesan cheese, then pair with a salad for a complete feast.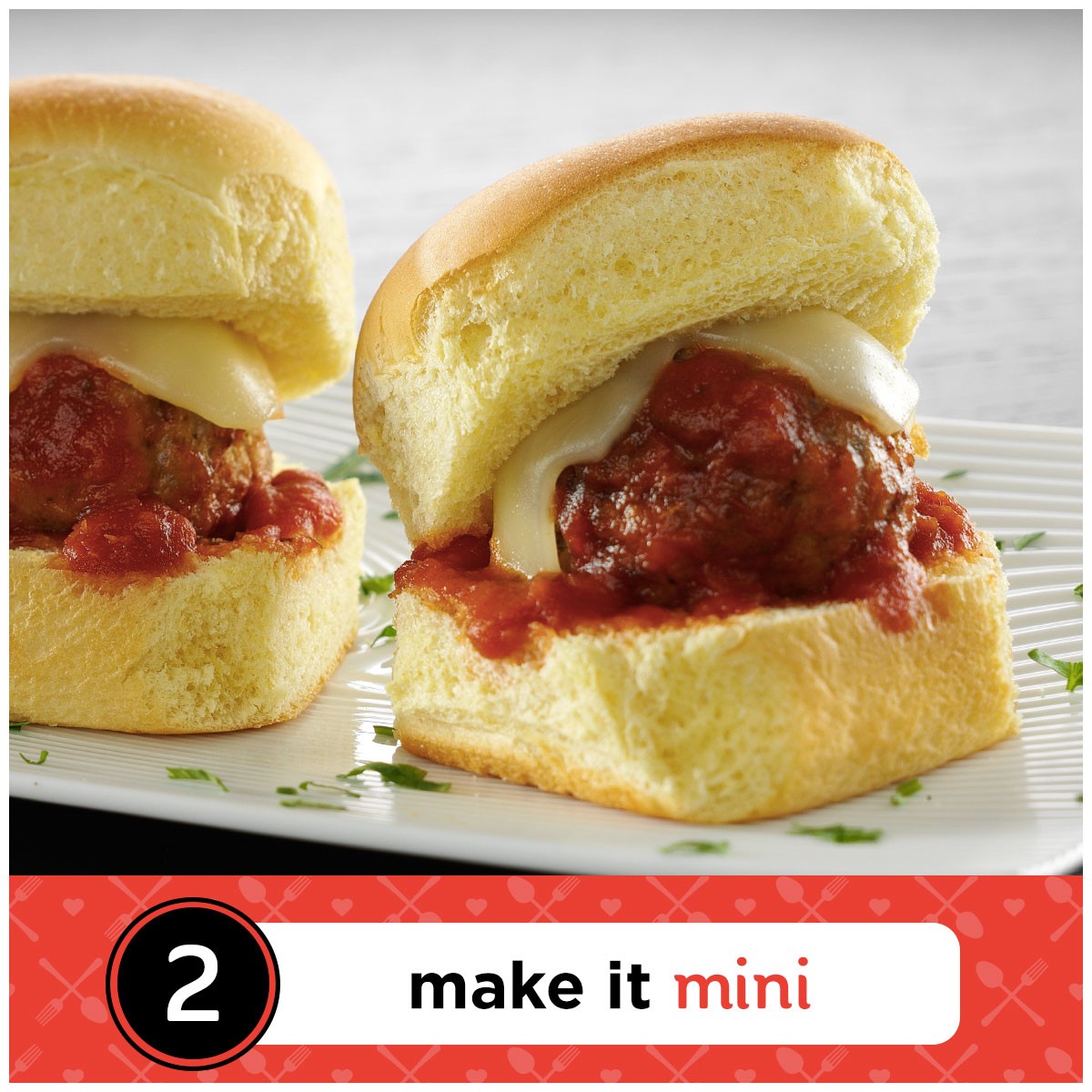 Everything tastes better when it's tiny, and these meatball sliders are no exception to that rule! Heat meatballs and marinara sauce, then serve in a mini bun with melty cheese.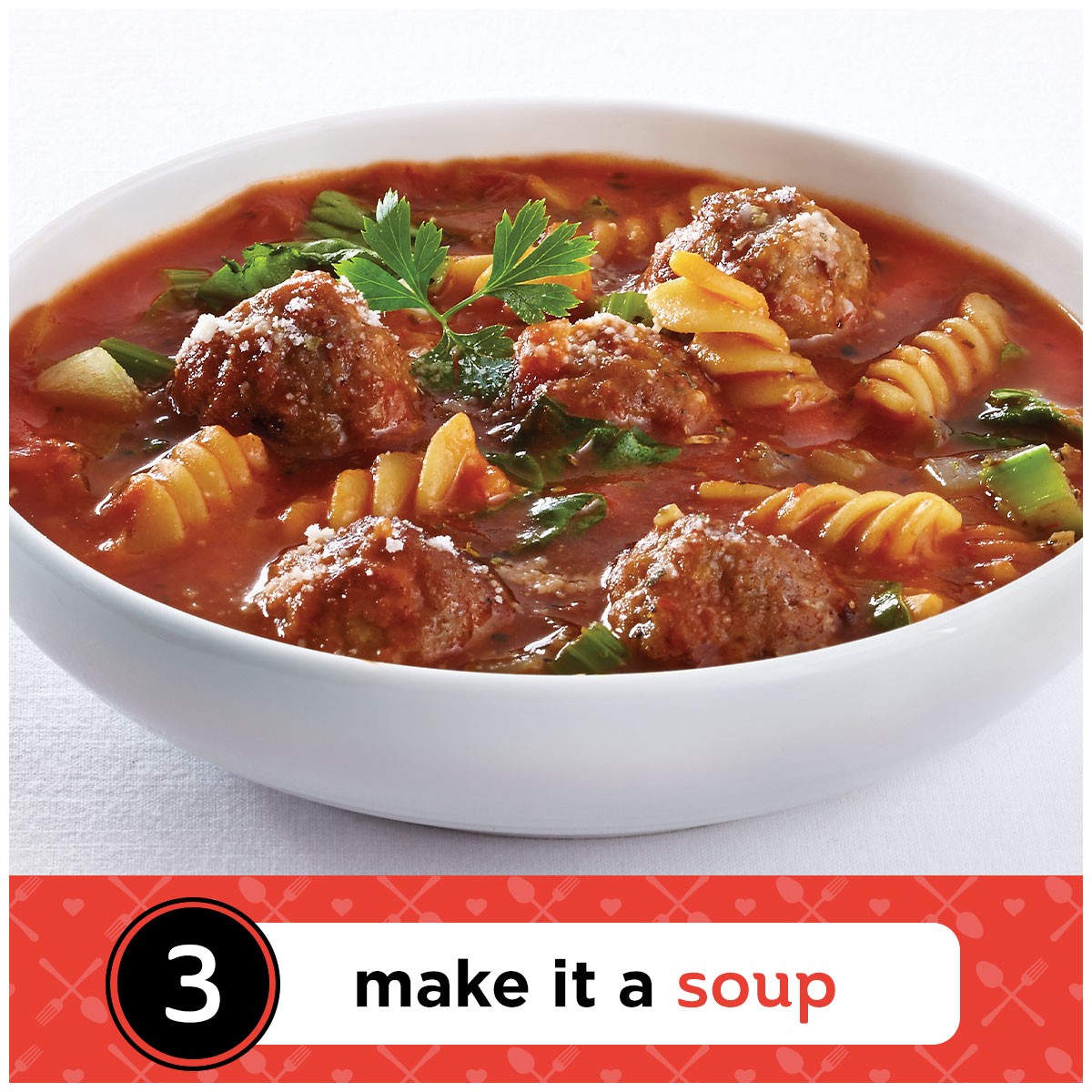 This Italian-night twist falls somewhere between the realm of pasta and soup, making it a hearty dish your family will happily slurp down. Plus, this meatball soup can be ready and on the table in just half an hour!
Meatloaf Dinner, Three Ways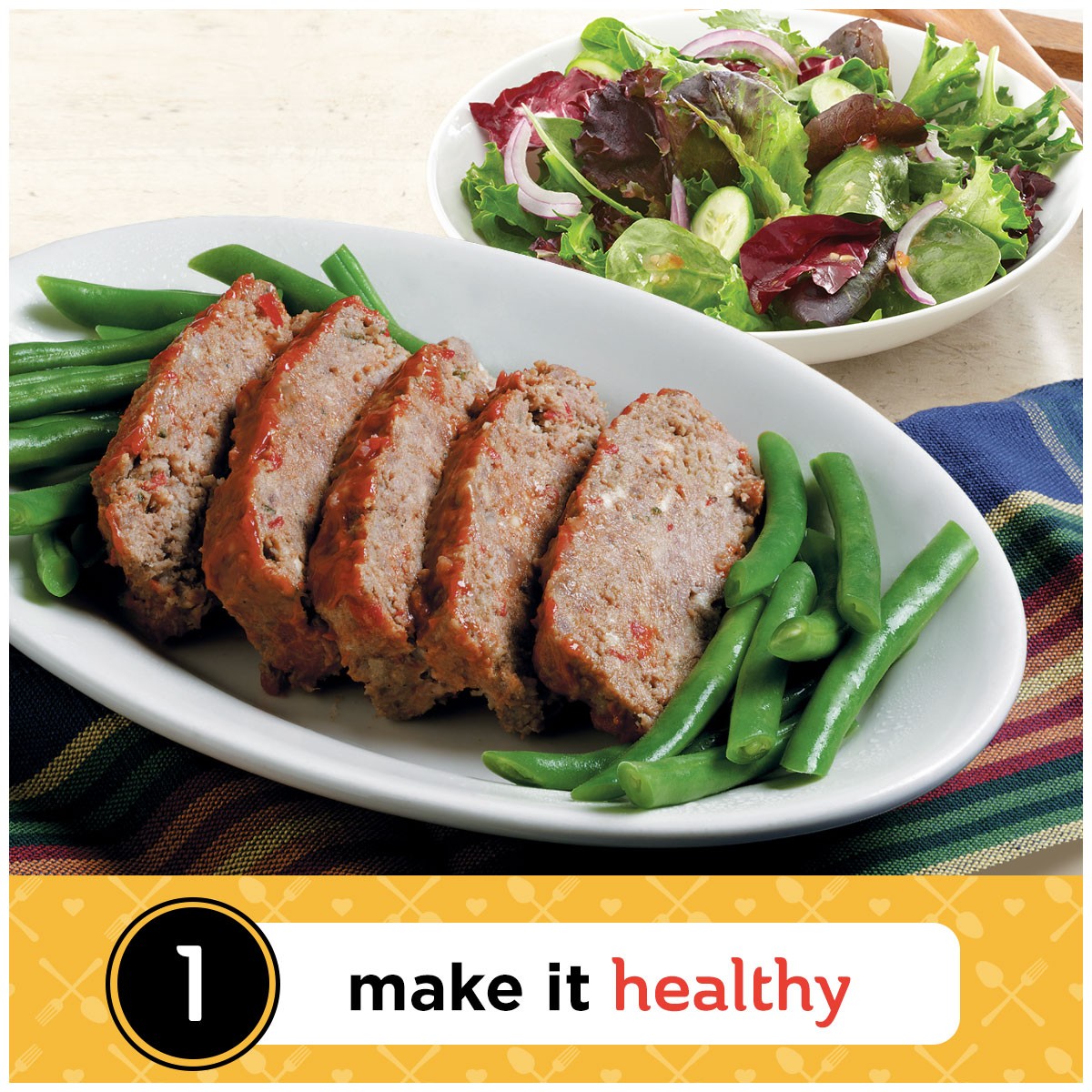 Meatloaf is a great start to any dinner. Pair with a salad kit (located in our produce department!) for an easy meal that you can feel good about serving your family.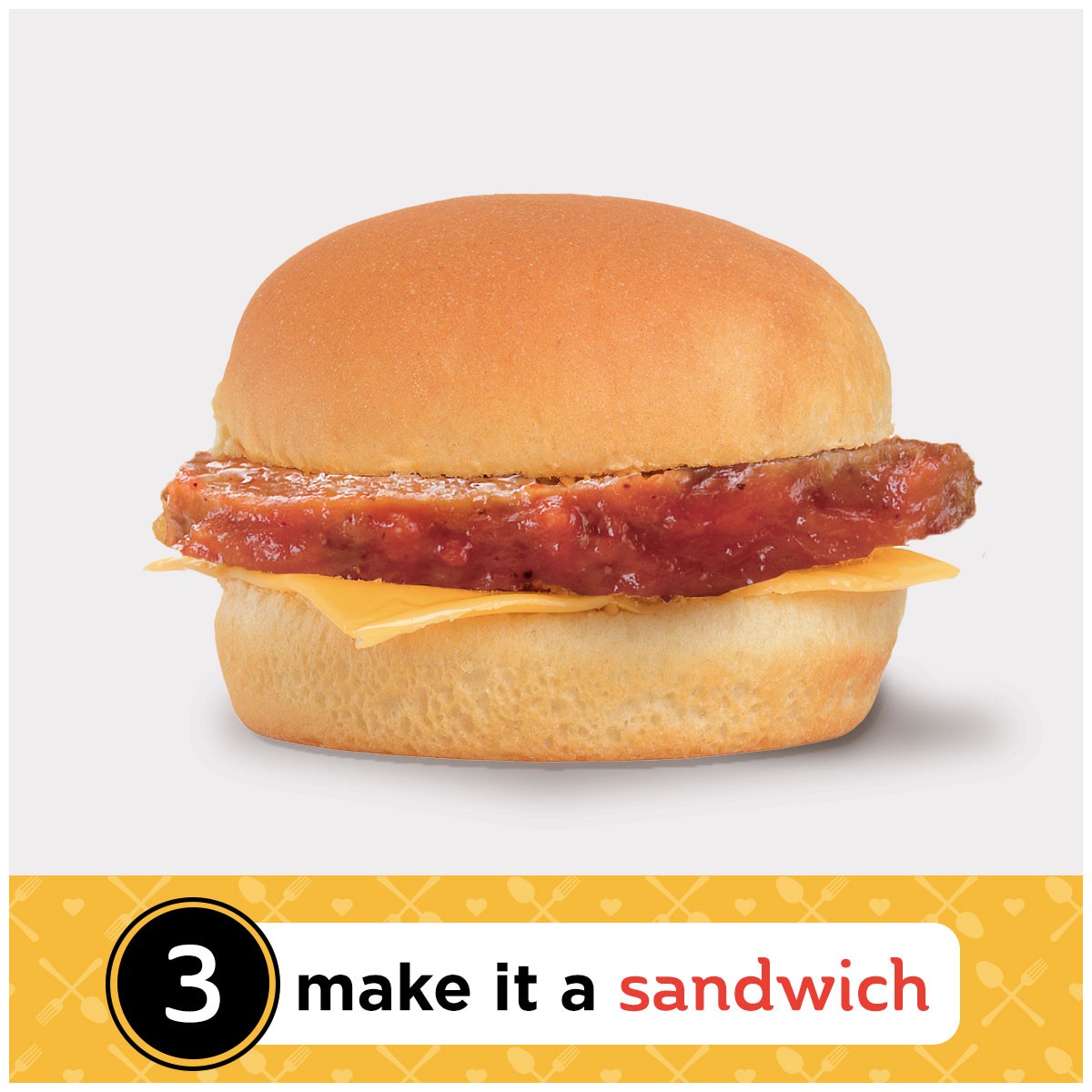 Leftover meatloaf makes a tasty comeback when reimagined as a sandwich! Slice cold or warmed meatloaf and serve between two sweet buns with toppings like cheese, sautéed peppers and red onions.