KitchenAid® Cookware
You're already shopping for groceries at Cub! Why not earn FREE high-quality, stylish KitchenAid cookware at the same time?
HOW IT WORKS
To start earning, ask your cashier or customer service for a stamp saver card. For every $10 you spend at Cub, either in-store or online for pickup or delivery, you will earn one stamp. One stamp saver card holds 20 stamps and is good for $8.00 toward the purchase of any KitchenAid cookware.

Collect multiple full stamp saver cards to get KitchenAid cookware for free! There's no limit to how much cookware you can earn. For example, an 8.25-inch Open Fry Pan cots $32.00. Fill 4 stamp saver cards to earn it for free! Or you can choose to redeem one completed card for $8 off any of the eligible KitchenAid cookware.

Keep earning and redeeming stamp cards until the promotion ends on December 3, 2023.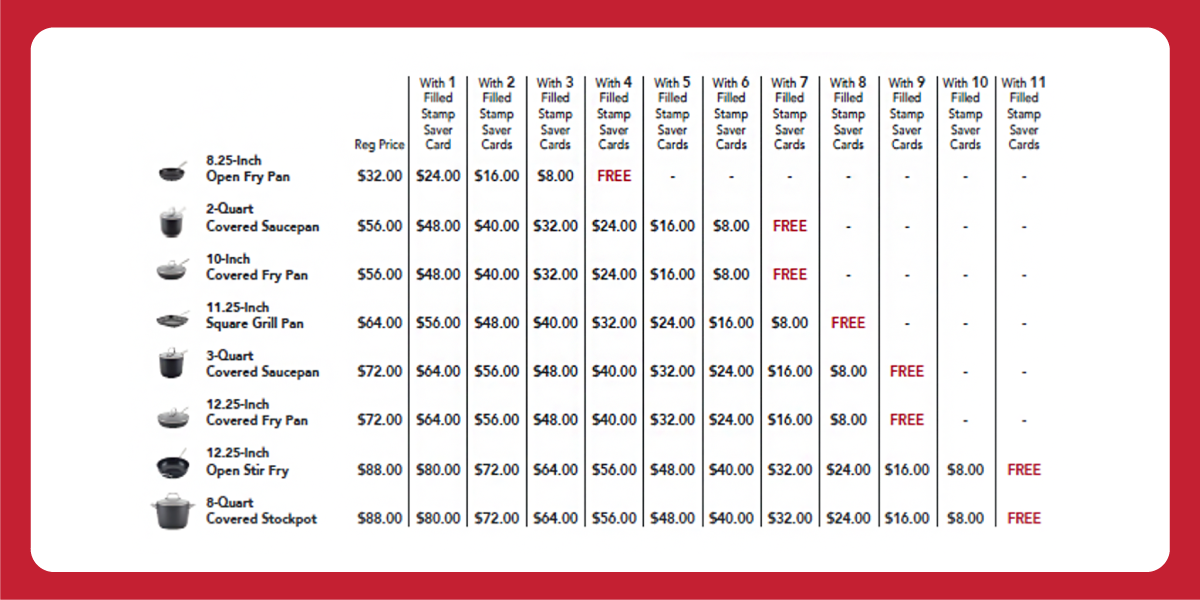 Every Dollar Counts!
Start earning FREE KitchenAid today.
The average family of four in Minnesota spends $175 on groceries each week. Turn those grocery trips (and online orders!) into free KitchenAid pots and pans!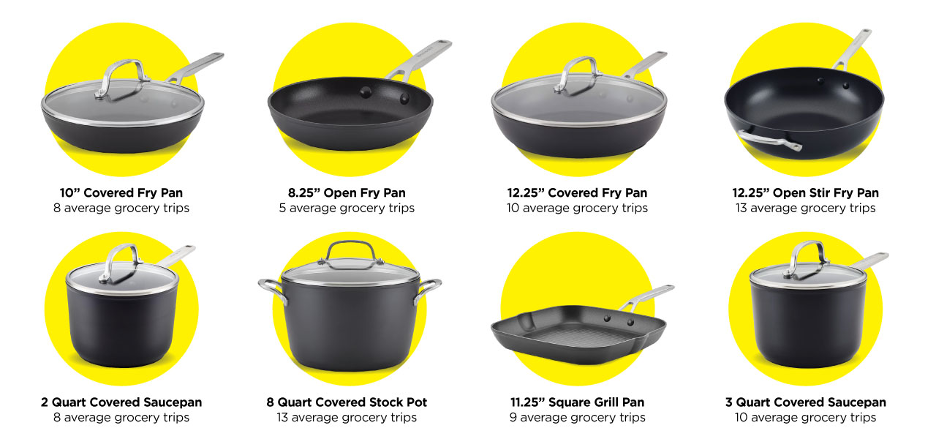 WHY KITCHENAID?
Get lasting durability & stylish design just by shopping at Cub!
From seared filets to sautéed vegetables, KitchenAid® cookware provides optimal heating and eye-catching design to elevate everyday meals from stove to oven to table. These hard-working pots and pans are non-stick and dishwasher safe — meaning they're ready to embark on any culinary adventure with you.*
*The product is manufactured under license by Meyer Corporation.