Easter Headquarters
The Easter holiday has a little something for everyone—egg hunts and colorful baskets for the kids and good food (and good drinks!) for the adults. If you're looking for a little inspiration for your Sunday spread, wanting to order a stress-free pre-made Easter feast or you're just searching for savings on all things bunny-related, hop in to your local Cub for all your Easter needs.
Celebrate Easter at Cub
Saturday, April 8 from 10am to 1pm
Hop on over to your neighborhood Cub on Saturday for a morning of Easter fun for the whole family! Take photos with the Easter Bunny, decorate an Easter picture frame, and hunt for hidden Easter eggs filled with prizes and candy. We hope to see you there! Find a Cub store near you, here. 🐰🐣
Incredible, Edible Eggs of Art
Instant Upgrade
These gorgeous masterpieces only look like they took loads of time and talent to create. But really, they couldn't be easier. It is all thanks to one surprising ingredient: Cool Whip. With this marbleizing method, you'll get a beautifully unique design every time, and you can safely eat the eggs after you're done displaying them because it uses all edible ingredients.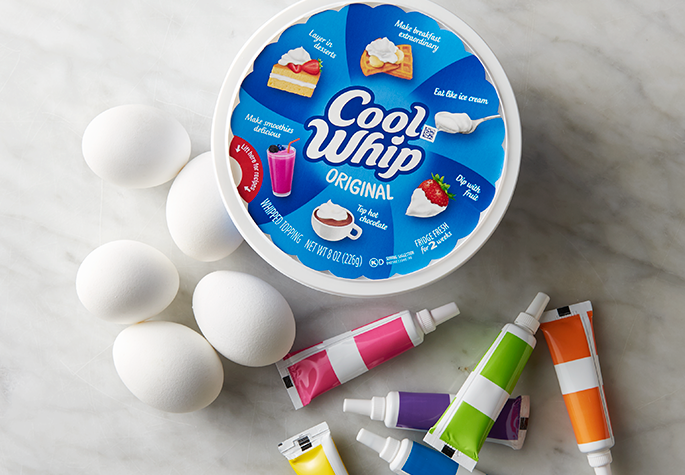 STEP 1
Place eggs in large bowl and cover with vinegar. Soak for 5-10 minutes (any more an the shell will begin to break down). Drain, rinse and pat dry.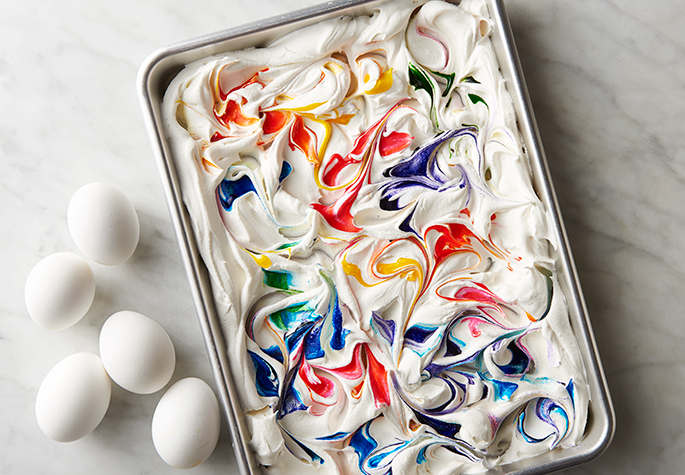 STEP 2
If desired, line a 9x13 rimmed baking sheet with tin foil for easy cleanup. Spread enough Cool Whip to cover the sheet evenly in a 1/2 inch deep layer. Add drops of food coloring in a haphazard around the sheet, leaving 1/2 to 1 inch between colors. Use toothpick to swirl colors.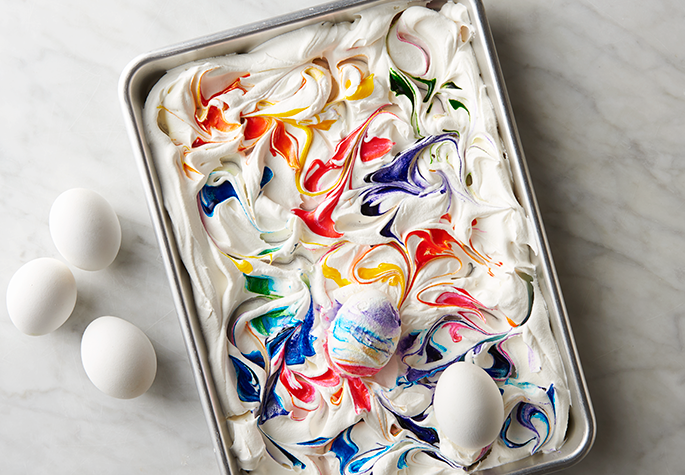 STEP 3
One at a time, roll the eggs through the Cool Whip and set on plate to allow the color to set, 10-15 minutes. (Figure on about 6-8 eggs per 8 ounce container of Cool Whip). Rinse under warm water and dry thoroughly.
Reserve a 6-Course Ham Dinner from the Cub Deli
Simplify Your 2023 Easter Prep
This Easter, order a classic ham dinner, complete with five delicious sides from our deli—enough food to serve up to eight. We'll make the meal so you can focus on making memories. Reserve yours today! You pick it up chilled and ready to gently re-heat and serve. Pre-order your meal at least 48 hours in advance. Meal pickup begins March 1, 2023 and ends April 8, 2023.
Easter Recipes
From spring brunches to post-church luncheons, there's plenty of new, delicious dishes to bring to your Easter table.