Getting Started
Step 1:
Visit the
Apple App Store
or the
Google Play Store
on your mobile phone. Look for one of these icons on your home screen:

Step 2
: Download the Cub app from the app store.
Step 3:
Log into your Cub account on Cub's new app. Hints for logging in:
Select Sign In and enter your existing Cub email address and password.
If signing in with your existing credentials doesn't work, select Forgot your password from the Sign In screen and follow the steps to reset your password.
If resetting your password doesn't work, select Register and create a new account. If you create a new account, you will be able to connect it to your existing My Cub Rewards account in the My Account section of the mobile app or on cub.com.
If registering by creating a new account doesn't work, please contact Cub Customer Care. They are standing by to help, and don't worry - it's not you, it's us. We'll help figure it out!
Step 4:
Once you've downloaded the new app and logged in, you can delete the old Cub app from your phone. (The old app will be de-activated once our new app is up and running.)
4 Ways Cub's App Makes Shopping Easier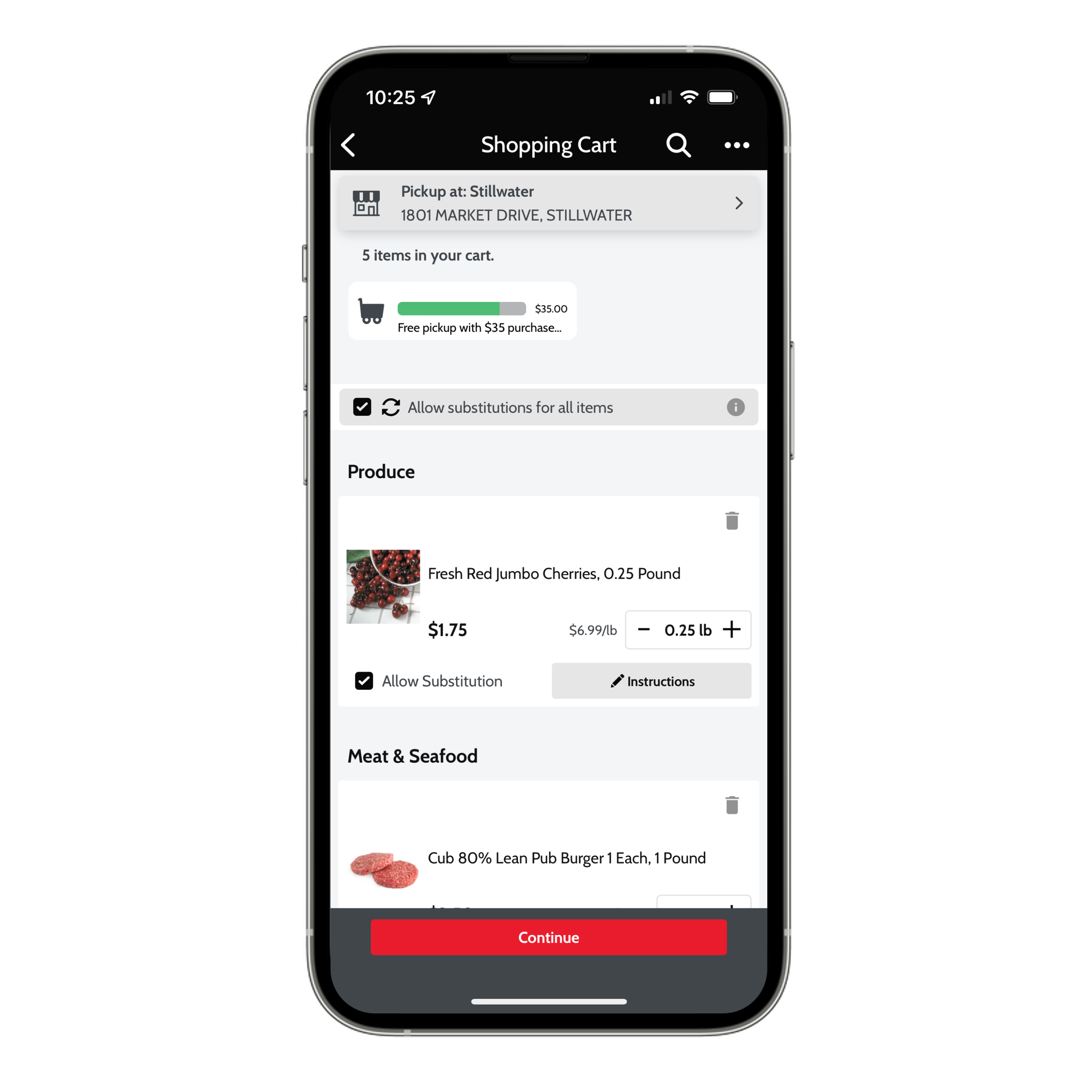 ORDER PICKUP & DELIVERY FROM THE PALM OF YOUR HAND
Order online for pickup and delivery with just a few quick taps. You can shop Cub's full selection of products directly from the app and get the same prices as those you find in-store!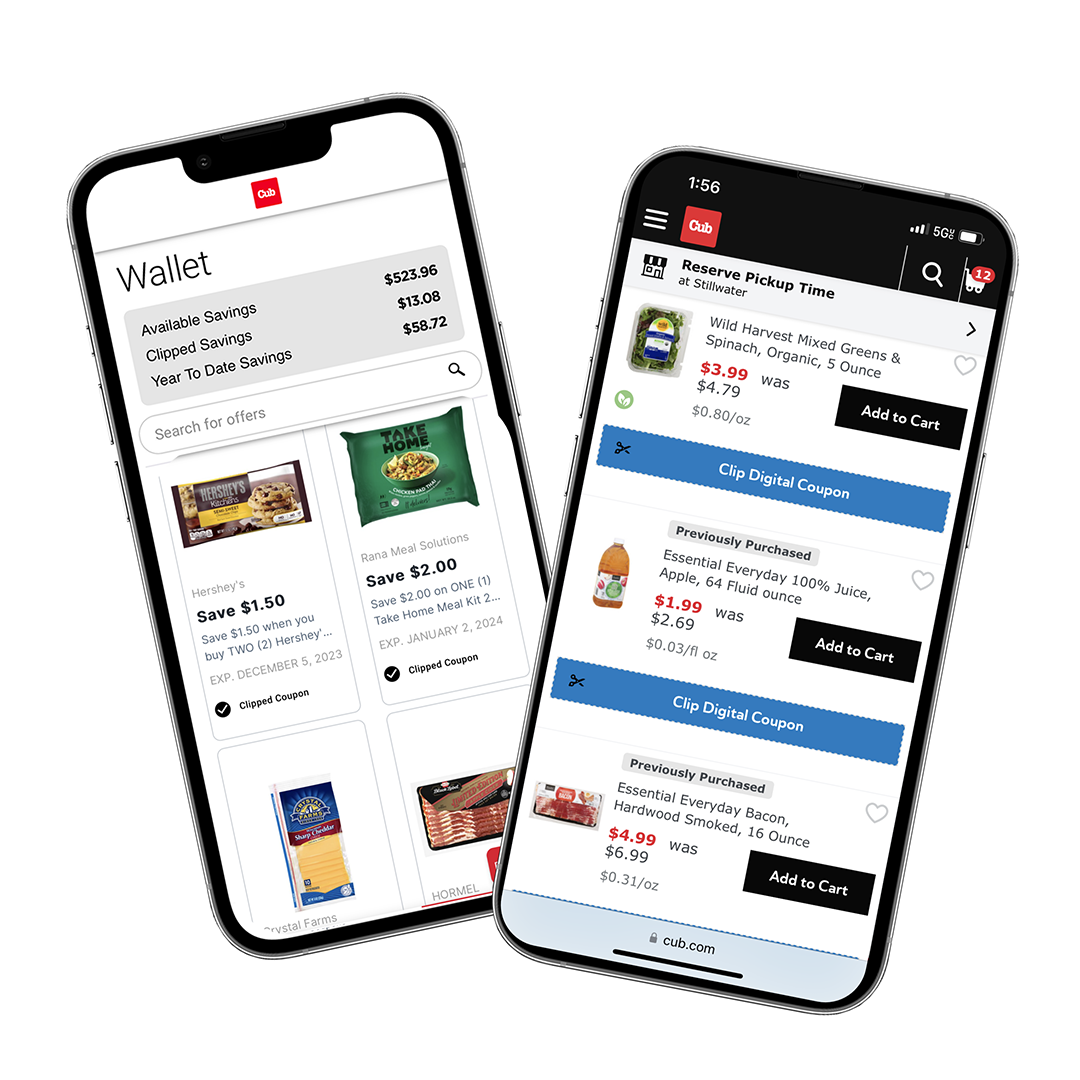 CLIP & REDEEM DIGITAL COUPONS
Clip Cub-exclusive digital coupons in the app that you can redeem in-store and online. You can clip multiple coupons in the app's coupon gallery or apply individual coupons while you shop departments - whatever is easiest for you.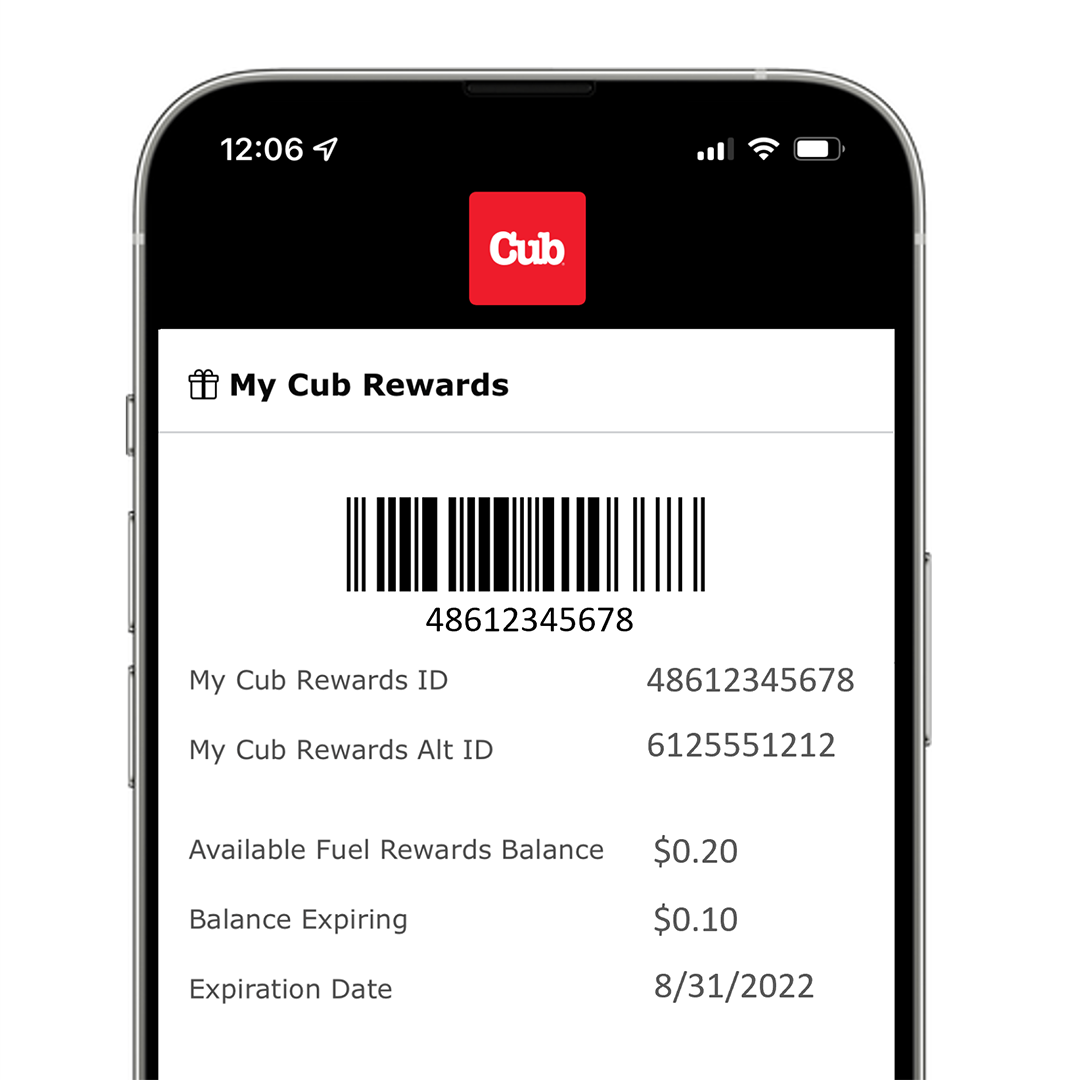 EASY IN-STORE CHECKOUT
A scannable barcode with your My Cub Rewards number is right there in your app. Scan it when you check out in-store to get every single deal and earn Fuel Rewards on grocery purchases. Access your barcode in My Account, where you can check your Fuel Rewards balance, too.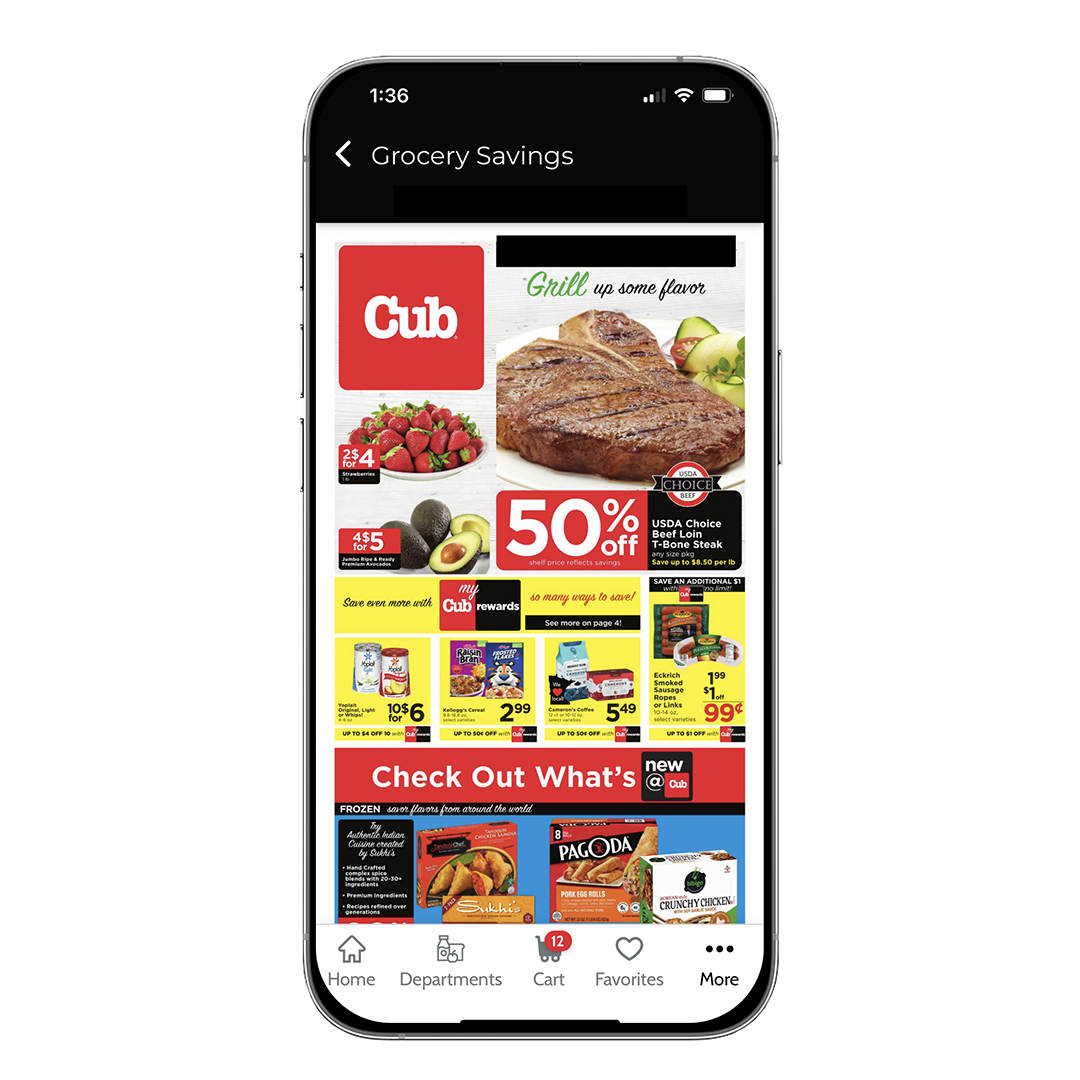 SHOP THE WEEKLY AD OR MAKE YOUR LIST
Browse everything on sale in Cub's Weekly Ad. Then click to add any item directly to your shopping cart or creatae a list for shopping in-store. Never miss a deal.