Cub Pharmacy provides a wide variety of affordable vaccines. Immunizations are critical for protecting both you and those around you. Our pharmacists are skilled in administering vaccines to adults and children. Make an appointment online using the link, below.
Cub Pharmacy Offers the Following Vaccines:
Influenza

COVID (2023-2024 formulation)

Respiratory Syncytial Virus (RSV)

Pneumonia

Shingles

Tetanus

Whooping Cough

Hepatitis A

Hepatitis B

Meningococcal

Measles

Mumps

Rubella

Human Papillomavirus (HPV)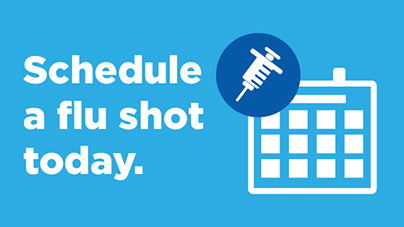 Free Flu Shots at Cub
Fight the flu – defend your crew! Get your flu vaccine today. It's easy when you schedule an appointment online. Bring your insurance card. Flu vaccine's are free with most insurance plans. The Centers for Disease Control and Prevention (CDC) recommend getting a flu shot every year as the first step in protecting yourself against the flu.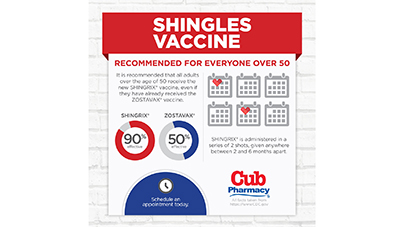 Get Your Shingles Vaccine
If you are over 50 years old (or over 19 years old and are immunocompromised), it is recommended that you get the new SHINGRIX® vaccine to prevent an outbreak of shingles—even if you've already gotten the ZOSTAVAX® vaccine. New in 2023, the SHINGRIX® vaccine is available with a $0 copayment for most patients with either private insurance or Medicare Part D. Get your SHINGRIX® shot at Cub by scheduling an appointment online, or, walk in today and get protected.

Interested in hosting a Flu Clinic?
Choose Cub Pharmacy as your immunization provider and host a FREE on-site flu shot clinic. We can host flu clinics anywhere people gather, including businesses, offices, schools, daycares, senior living facilities, places of worship, and more.
You can submit a request to host a flu clinic through our
customer care form
. Simply select "Vaccine Clinic Requests" from the drop-down menu. We constantly monitor submissions and will be in touch!