Let Cub Make Your Holiday Dinner in 2022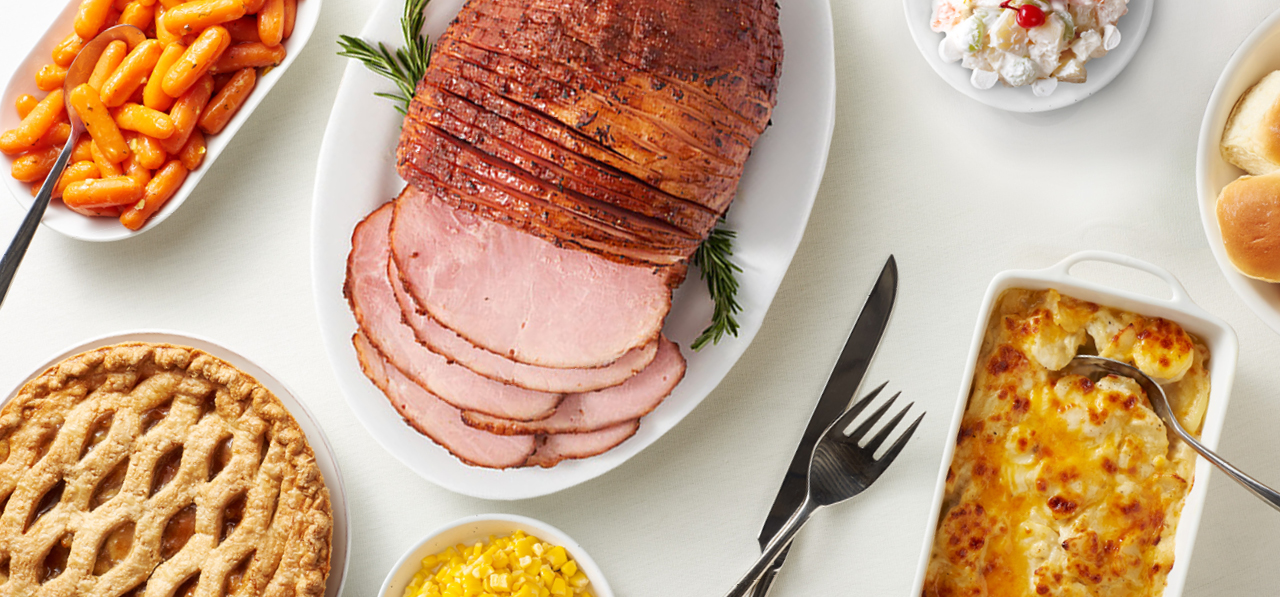 Cub-Crafted Heat & Serve Ham Feast
We'll make the meal, you make the memories. We prepare complete Christmas ham feasts in our stores and package them with easy at-home heating instructions so you get all the credit without all the work. Each meal is cooked and then chilled, so everything is ready to heat-and-eat whenever you want to serve it.

This year's Ham dinner serves up to eight people for $119.99. It comes complete with five crowd-pleasing sides including creamy scalloped potatoes, buttery corn, fluffy fruit salad, glazed baby carrots, Kings Hawaiian rolls, and our famous 9-inch Honeycrisp apple or pumpkin pie for dessert.

Place your order at least 48-hours in advance. Word of caution, we have run out in the past, so we recommend ordering early. You can schedule your meal pickup as early as December 3 or as late as December 31, 2022.
Traditional Ham Dinner
$119.99 - Serves up to 8
Kretschmar Spiral Recipe Ham, 6 lbs, Fully Baked & Chilled
Reser's Baked Scalloped Potatoes, 5 lbs
Reser's Buttered Corn, 2 lbs
Mrs. Gerry's Fruit Salad, 2 lbs
Gourmet Boutique Glazed Baby Carrots, 2 lbs
King's Hawaiian Rolls Sweet Rolls, 1 pkg
Bakery Pie Pumpkin or Apple, 9 inch
Three Easy Ways to Order
1. Pre-order your Holiday dinner
online
.
2. Stop in to your favorite Cub Deli and order in person.
3. Call your neighborhood Cub Deli to place an order over the phone.
Find
your store and phone number.
Pre-ordering for Cub's holiday dinner starts November 1, 2022. Meals will be available for in-store pickup starting December 3, 2022.
How to Prepare
Cub's ham will be pre-cooked and chilled when you pick it up, ready for you to re-heat in oven-safe trays when you get home. Detailed preparation instructions will be included in your order. But we've also put them
here
online, just in case. So whether you're a veteran cook or hosting for the first time, you can easily pull this off and serve everything hot!