Simplify Your 2023 Easter Dinner
This Easter, order a classic ham dinner complete with five delicious sides from our deli—enough food to serve up to eight people. We'll make the meal so you can focus on making celebrating with your loved ones. Reserve yours today from the Cub Deli! You pick it up chilled, ready to gently re-heat and serve.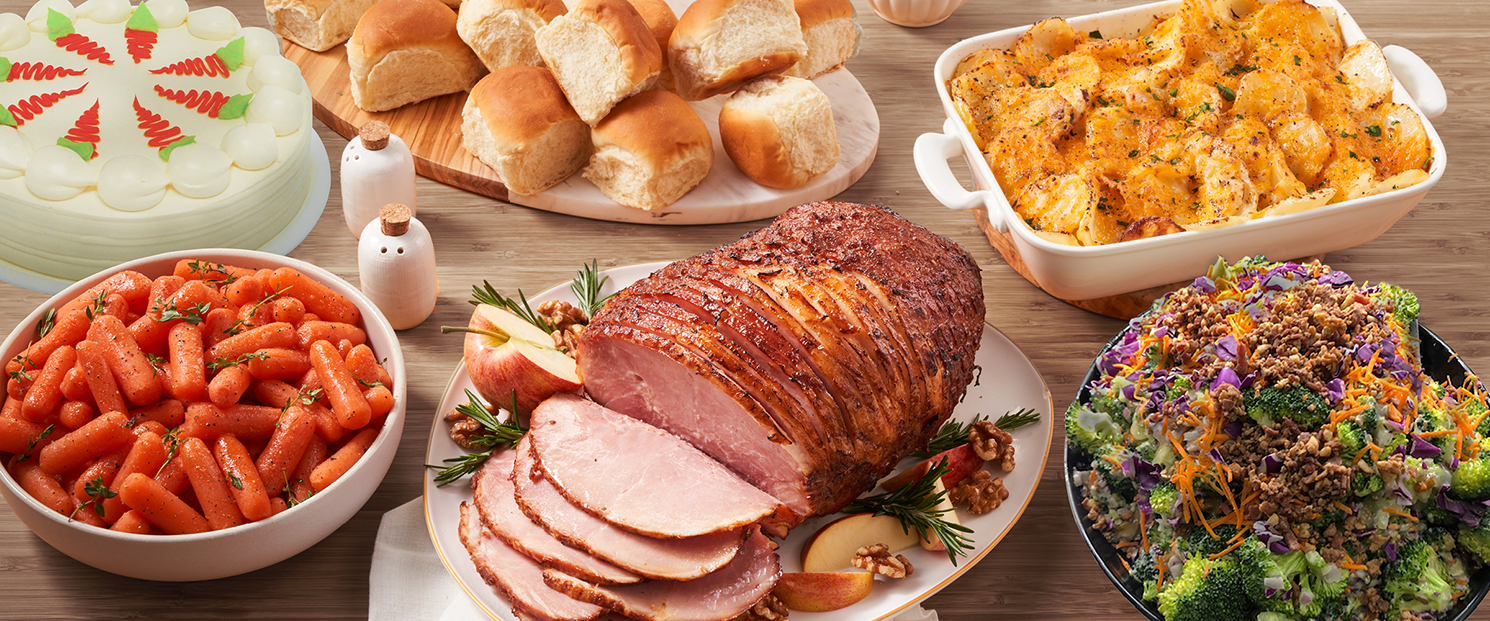 Easter Ham Dinner
Serves up to eight
Price: $119.99
Spiral Recipe Ham, 5-6 lbs.
Baked Scalloped Potatoes, 5 lbs.
Glazed Baby Carrots, 2 lbs.
Broccoli Bacon Salad, 2 lbs.
King's Hawaiian Dinner Rolls, 12 ct.
Bakery Single Layer Carrot Cake, 8 in.
Three Easy Ways to Order
1. Pre-order your ham dinner
online
.
2. Stop in to your favorite Cub Deli and order in person.
3. Call your neighborhood Cub Deli to place an order over the phone.
Find
your store and phone number.
Pre-ordering for Cub's ham dinner starts March 1, 2023. Meals will be available for in-store pickup through April 8, 2023.
How to Prepare
Cub's ham dinner will be pre-cooked and chilled when you pick it up, ready for you to gently re-heat in oven-safe trays when you get home. Detailed preparation instructions will be included in your order. We've also put them
here
online, just in case. So whether you're a veteran cook or hosting for the first time, you can easily pull this off and serve everything hot!