Order Online with Cub Pickup & Delivery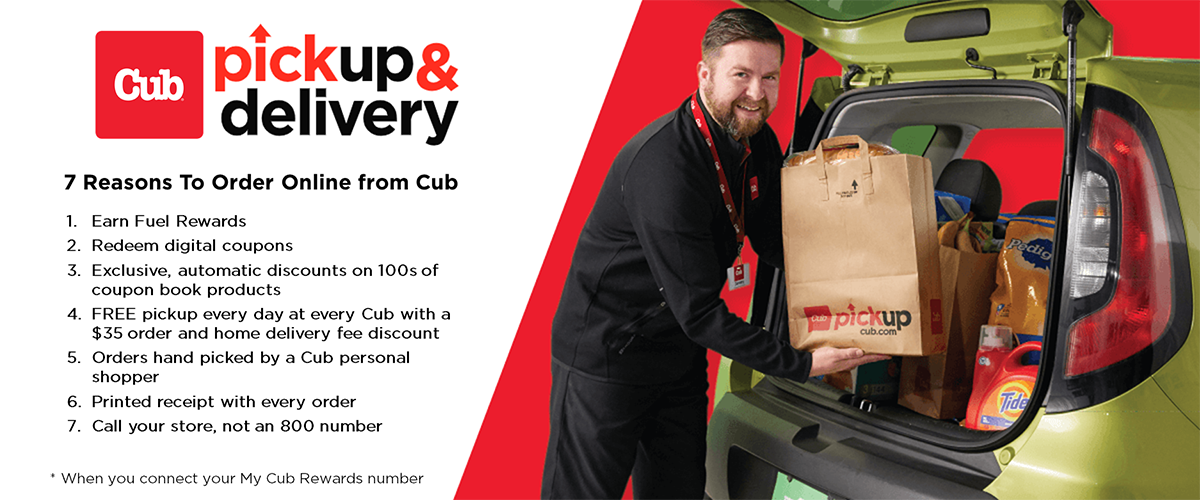 You Order, We'll Take Care of the Rest
Let us do the shopping. And the driving. We have dedicated Cub teammates that shop for you. They're pros, navigating the aisles with speed and filling orders with the accuracy. They'll get in touch with you while they shop if they have any questions. Our shop crew is just part of what makes Cub's pickup and delivery experience a notch above the rest. Our drivers are just as committed. They let you know when they're on their way, show up on time and handle your groceries with care.
Trouble logging in to your account?
We know logging in can be a pain sometimes, and because we are making updates and improvements to our website and app, some customers may need to reset their passwords or adjust their login credentials. Here are some hints to make logging in easier:
Select Sign In and enter your existing Cub email address and password.
If signing in with your existing credentials doesn't work, select Forgot your password from the Sign In screen and follow the steps to reset your password.
If resetting your password doesn't work, select Register and create a new account. If you create a new account, you will be able to connect it to your existing My Cub Rewards account in the My Account section of the mobile app or on cub.com.
If registering by creating a new account doesn't work, please contact Cub Customer Care. They are standing by to help, and don't worry - it's not you, it's us. We'll help figure it out!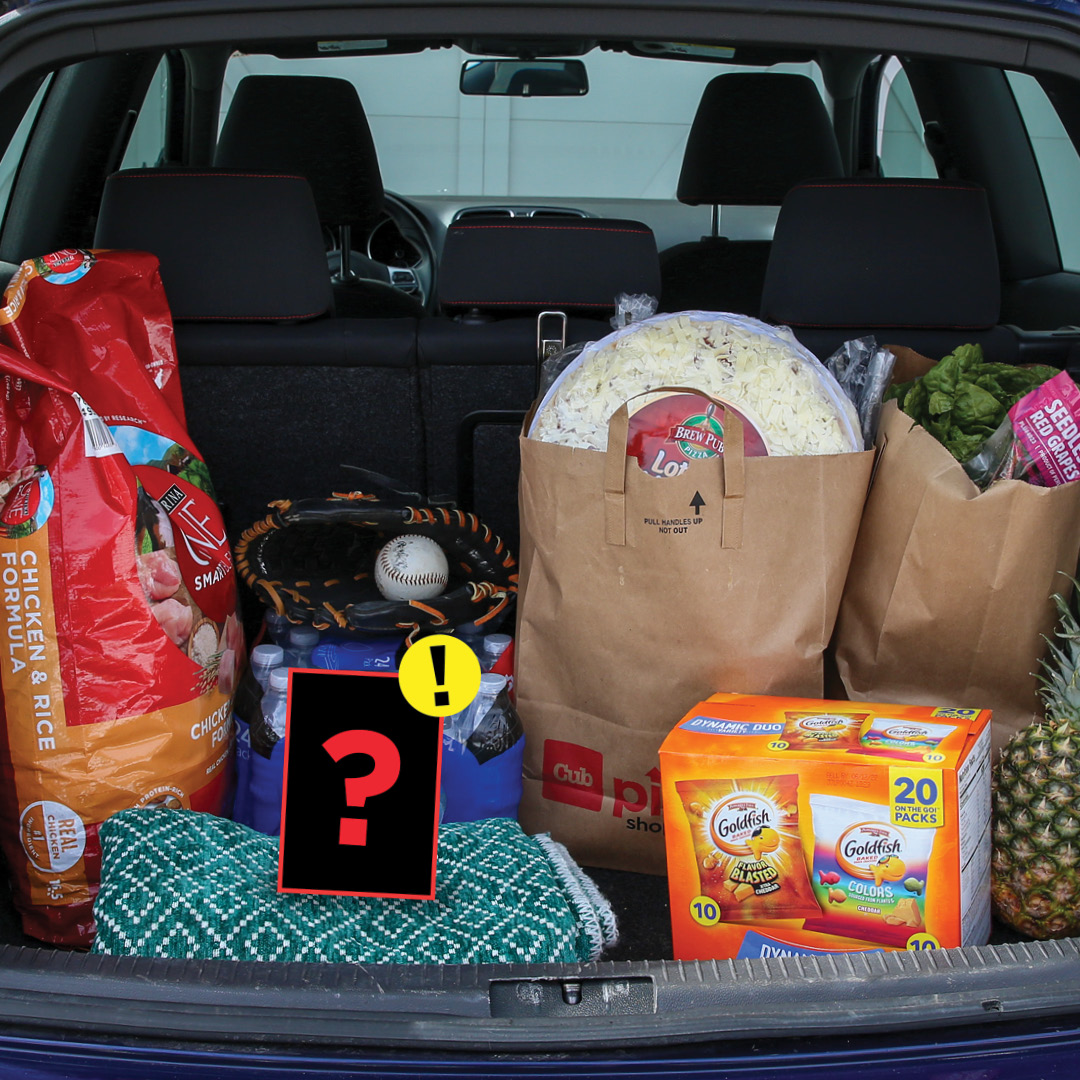 A Surprise in Every Order
If you find something extra in your Cub pickup or delivery bag, it's not a mistake! It's a free sample, packed by a Cub team member, just to put a smile on your face. Online orders from Cub contain a bonus item, sometimes a trial size and other times full-size*. Past samples have included salad dressing, coffee, cheese, and candy.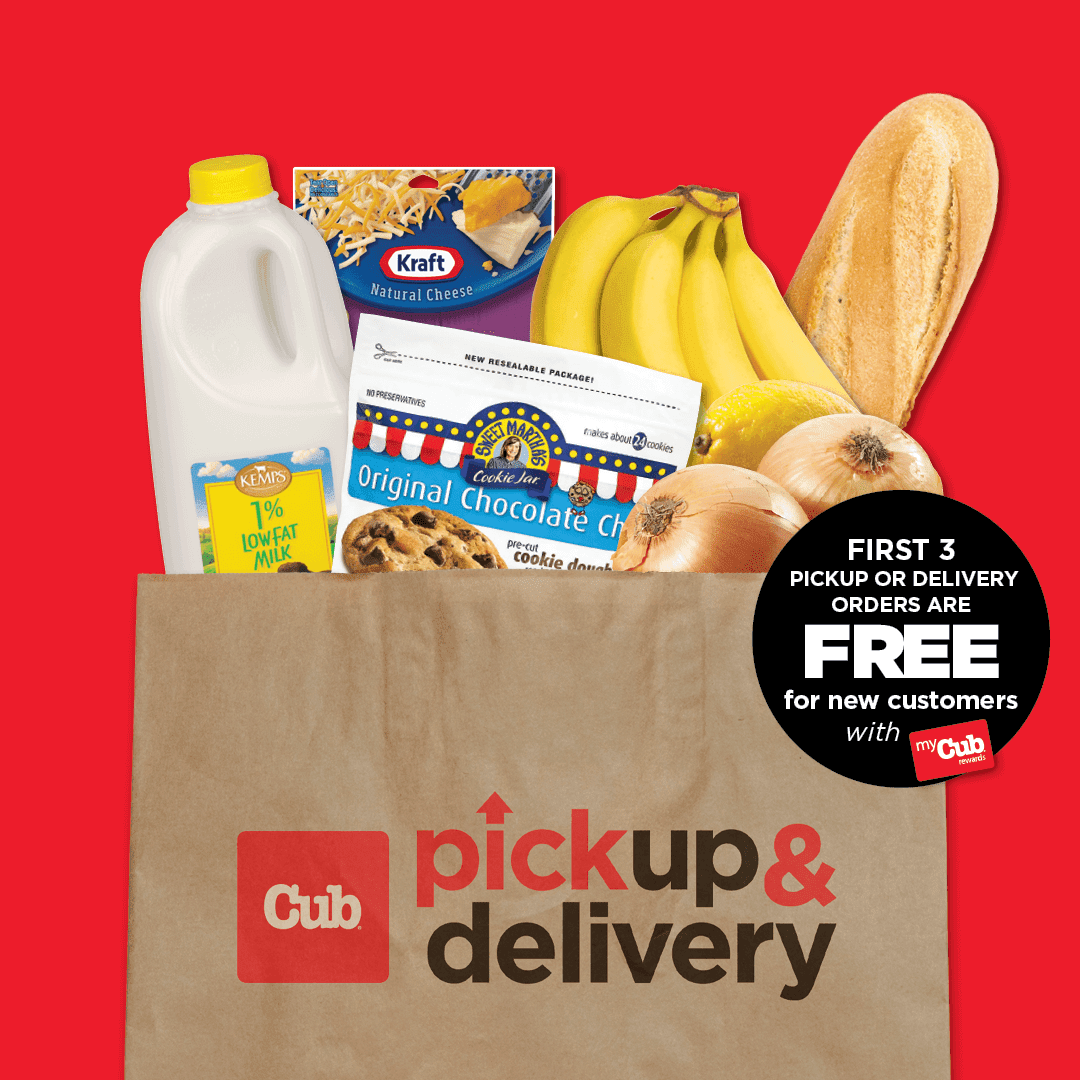 New Customer Offer: First 3 Fee-Free!
Haven't tried our pickup and delivery experience yet? Now is the time to place your first order! New customers get free pickup or delivery (no fees!) on their first 3 online orders with My Cub Rewards. No minimums or no promo code required; just use your My Cub Rewards number when you order so we know it's you.
All the Reasons You'll Love Cub's Custom Online Shopping Experience
Earn Fuel Rewards on grocery purchases*
Redeem digital coupons on online orders*
Get My Cub Rewards discounts on 100s of products*
FREE pickup every day at every Cub
Access every exclusive in-store Cub promotion online, too
Every order is shopped by a Cub teammate from your store
Trained drivers deliver orders to your home or office
Receive a printed receipt with every order
Call your store with questions, not an 800 number - it's printed right on your receipt.
No hidden fees (never any additional service charges or heavy item fees)
Create shopping lists and save favorites to make future orders faster and easier
*When you connect your My Cub Rewards number

Cub groceries are also available for delivery at
Instacart.com
and in the Instacart App.
Note: Pickup is not available through Instacart and My Cub Rewards promotions and discounts do not apply.